The true essence of a memorable event
It is a 5-star hotel but it is not "just" a hotel. Magna Pars is the generous custodian of a noble and ancient art: that of perfume. The first Hotel à Parfum in the world is located in Milan, and not by chance in Tortona area which has consolidated itself as the neighborhood where creativity, craftsmanship and tradition mix in fashion, art and design with the distinctive feature of Made in Italy. And it is precisely to pay homage to and celebrate Italian style and entrepreneurial ability that the Martone family has recovered the former family perfume factory, the historic Marvin, to make it a gift to universal lovers of beauty. And to event planners who are looking not only for spaces but also for unforgettable experiences.
Magna Pars outlaws standards and conformity. Here everything is unique. The quiet of via Forcella and unexpected gardens embrace the structure where the crystal displays post-industrial elements and the interiors where the gaze is constantly captivated by works by famous and emerging artists. A clean, airy and linear style dominated by white which continues in the 68 large and bright suites, each dedicated to an olfactory note.
Olfactory experiences for events
And the sense of smell is also the protagonist of the Mice proposal. In fact, event organizers can amaze delegates with olfactory experiences, including culinary ones, in which perfume becomes an evocative tool to tell the story of the brand's heritage, to enhance the company's communication and marketing strategy and personalize events such as product launches and conventions to make them truly unforgettable. Because nothing is more memorable than perfumes. The heart of the olfactory experiences is the Perfume Laboratory LabSolue. It is a magical and exclusive place where you can discover among elegant wardrobes, wooden shelves, period pieces from the fifties and sixties, ampoules and essential oils, how perfumes are born and select, accompanied by an expert LabTender, your favorite essence. Another resource for event organizers is also catering, to continue to involve participants with olfactory aperitifs and à parfum dinners in the Da Noi In restaurant (150 seats) overlooking the hotel's secret garden.
Design spaces for Mice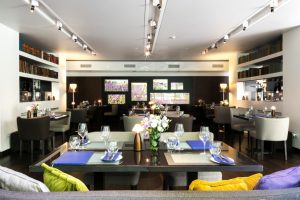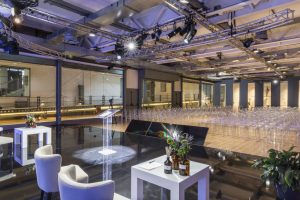 Magna Pars has event spaces including the 160 square meter Library Hall and the 300 square meter outdoor event space (100 indoors) on the rooftop. To these is added the wealth of solutions of Magna Pars Event Space.
Also derived from the historic perfume company, it develops on the ground floor of the twentieth-century building and lends itself to hosting multiple types of events with customizable spaces with a post-industrial mood ranging from the 40 square meters of Perfumum, for private meetings, to the 100 square meters of Alchimia with an internal kitchen, up to the 387 square meters of the magical and multifaceted Quintessenza.
Contact
Via Forcella, 6
20144 Milano
Phone: 02 8338371
info@magnapars.it
www.magnapars.it
Written by
Simona Parini.